Matt Kendall has been a professional fighter in both Muay Thai and K1 Kickboxing since 2015, with an amateur career going back to 2009. He has represented Canada in fights around the globe including China, Mexico and Barbados. He has won the Pan American Fight Championships and fights with WBC Muay Thai and UFC Friday Night Fights.
He is a native of Pickering, ON and has been teaching Muay Thai as well as strength and conditioning at Pound 4 Pound Pickering for years. Now residing in North Oshawa, Matt is available for private in-home training and conditioning in the area.
His training style is centred on hard work but he always makes it fun and engaging. He is always encouraging, incredibly dedicated and often hilarious. He is currently taking new clients. Please contact us for a consultation.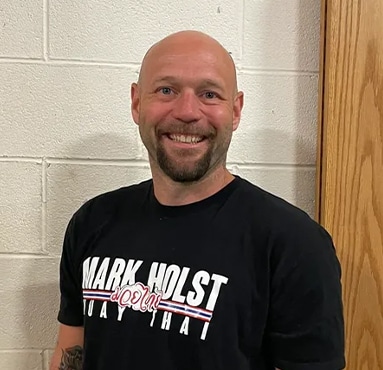 With a personal trainer, you have a guide on your road to health and fitness.
Contact us to set up your free Consultation!