Carlysle McKennon is a semi-professional footballer as well as a St. Lucian national call up player. He began playing soccer at the age of 5 and took the sport seriously at the age of 14 developing the knowledge and discipline to achieve his main goal throughout high school; gaining a soccer scholarship to the states. His honours include North American Finals All-Tournament Team Defender, OCAA Silver medalist and CCAA National Bronze Medalist. Carlysle has had international experience competing in England and the United States. Carlysle has an ISSA certification in personal training, strength and conditioning and is working towards his SAQ certification. Created the @KineticKingdom Instagram account for young athletes.
Carlysle has worked with athletes and everyday individuals achieve the physique and performance that they need to improve their performance and/or quality of life. Most recently worked with an AAU Basketball team focusing on making the athletes more functional and reduce chances of injury.
Carlysle has worked with an array of individuals from athletes aged 12 to grown adults aged 55. Carlysle has worked with Canada's Special Olympic soccer athletes as well as Canada's Deaflympic Hockey athletes. Carlysle has directly helped athletes gain professional sports contracts, full and partial scholarships to the states and in European countries as well as Australia.
He also has experience with body transformations, whether it is an athletic look you want to achieve, dropping that body fat and/or putting on size in a certain area. Carlysle focuses on quality of movement and healthy lifestyle commitment at the beginning stages of your journey with him into creating the physique you've always dreamed of. Carlysle has numerous success stories and is ready for you to be another one. Sessions typically look like hard work, sweat and lots of laughter!
Carlysle works with clients in their homes, online, outside or at one of our Pickering Personal Training facilities.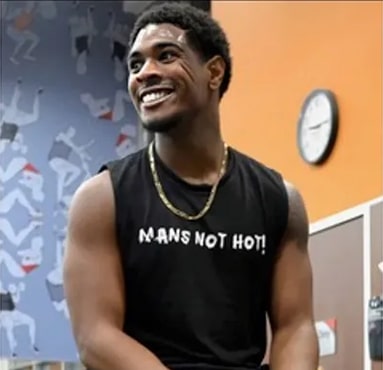 With a personal trainer, you have a guide on your road to health and fitness.
Contact us to set up your free Consultation!