Individual sessions, open roster classes & full team training is available. Time to up your game.
Improve Your Athletic Performance
The term "Dryland Training" really refers to the hard work that athletes put into their bodies outside of their specific sport skills development.
Our team at PPT have worked with athletes at all levels of competition and understand not only the physical of the contender, but we have a greater understanding of the mental and emotional drive (and sometime struggles) of competition.
Many of our trainers regularly compete in organized sports at both the amateur and professional level. We understand the dedication and consistent effort required year round to stay in peak condition and improve performance.
Our clients have access to a full range of facilities to enhance their game, including our private studio, preferred fitness centre as well as our outdoor agility centre dubbed the "Athletic Playground". Here, athletes are tested through full body functional challenges through obstacles, strength, endurance and skill building.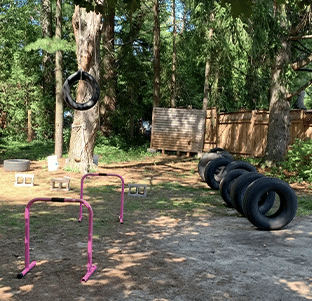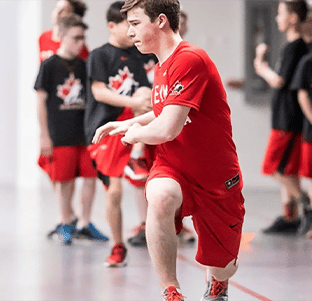 Lead by Carlysle McKennon
Carlysle loves training athletes at all levels! His approach is to make dryland training fun, functional and challenging. He believes that if you're not enjoying your training, you're not going to get the most out of it.
Dryland training should be specific to the sport that you're training for. He doesn't believe in one-size-fits-all approaches. Each athlete is unique and deserves a training program that is tailored to their specific needs and challenging enough to push athletes outside of their comfort zones to achieve their true potential.
Carlysle McKennon has worked with the JOOOKOOO Sports Academy Elite Basketball program. After just two months the results showed increased muscle mass and decreased body fat which in turn helped the player's performance. The focus was on improving movement patterns specific to the sport and improving fluidity of movement.
He heavily focuses on injury prevention, especially at the beginning of our training programs. This is to assist in correcting muscular imbalances and working on muscle groups and tendons that are used heavily throughout the specific sport. Core strengthening and sport specific mobility and stiffness is important for athletes to get the best out of their performances.
Dryland Training Camp Packages
6 Week Program Hockey Camp - Tuesdays
Jan. 10 – Feb. 14
$125 + tax per participant
Tuesdays, 7pm – 8pm
Pineridge SS, Pickering
6 Week Program
6 Week Program Hockey Camp - Thursdays
Jan. 12 – Feb. 16
$125 + tax per participant
Thursdays, 7pm – 8pm
Brooklin Village SS, Brooklin
6 Week Program
Power, speed, agility
Book your consult