Rob's passion for fitness began in 2005 when he began training for the physical portion of the Police Foundations college course at Durham College. After successful completion, he was hooked and has continued to expand his training and knowledge in all areas of fitness and wellness and is now sharing his passion as a personal trainer.
Rob specializes in weightlifting, running, Muay Thai, functional strength routines, high intensity interval training (HIIT), body weight routines, and Firefighter and Police fitness test training.
He knows you can achieve a lot of results with minimal equipment, so whether he designs an in-home program, or a strength focused program in a fitness gym environment, he's got you covered.
He uses various techniques in his training programs that are tailored to each individual according to what their capabilities and goals are. Whether it's to lose weight, gain muscle and strength, look healthier, feel better about yourself, or all of the above, there is a fitness program for you.
His goal with clients is to create a fun and challenging experience, set attainable goals, and to give them the knowledge and motivation to create positive, repeatable habits.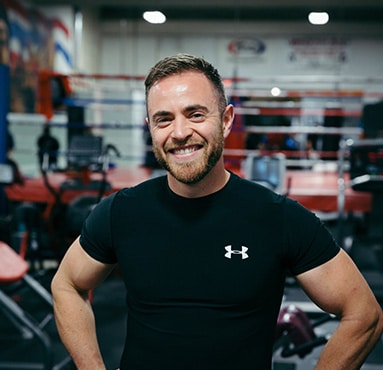 With a personal trainer, you have a guide on your road to health and fitness.
Contact us to set up your free Consultation!