Nicole, or 'Lil Nikki, is a young lady with an uplifting energy and incredibly positive vibe. She will keep you motivated and smiling throughout every workout.
Nikki earned her degree in kinesiology from UOIT and has worked as a trainer for I Love Kickboxing, and 9 Rounds Fitness here in Pickering. She is on the verge of an incredibly successful career in fitness and we're proud to have her on board.
In addition to her education and work experience, Nikki has been practicing martial arts for over a decade. It's her passion for Muay Thai and kickboxing that has led her to pursue a career in fitness.
Nikki provides one-on-one, in-home personal training sessions across the Durham Region. She also offers sessions at our private studio as well as our preferred fitness facility in Pickering, Pound 4 Pound MMA.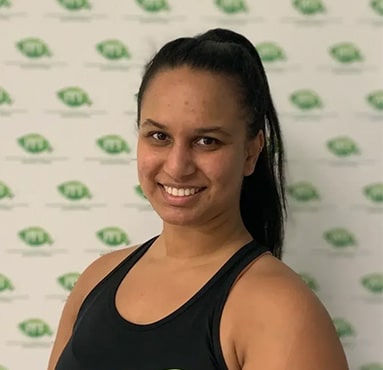 With a personal trainer, you have a guide on your road to health and fitness.
Contact us to set up your free Consultation!