My love of teaching/coaching began with my personal fitness journey that started over 20 years ago. I started training in boxing in 2000 and shortly after found Muay Thai in 2004.
Through these two disciplines I developed my physical and mental conditioning skills to a level where I was able to share my knowledge with others.
In 2013, I started training athletes with ranging skill sets from beginners to professional fighters. From this I was able to coach and corner at major athletic events providing guidance on technique and encouragement.
Although I wasn't able to progress my career in the fighting world because of health issues, I was lucky to be surrounded by talented coaches and mentors that taught me all I know today.
Needless to say, I love what I do: teaching, coaching and developing people's fitness goals no matter what level of experience.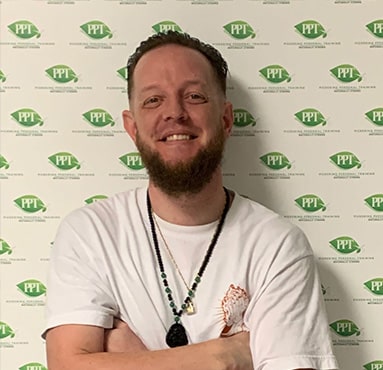 With a personal trainer, you have a guide on your road to health and fitness.
Contact us to set up your free Consultation!